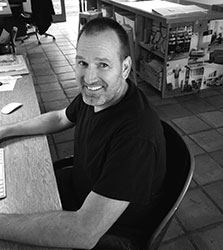 "Contemporary Regionalism" is the best way of describing the structures created by Kinsey Architecture. While steeped in the history and tradition that is unique to Santa Fe and Northern New Mexico, we try to look at the architecture of this region with a fresh eye. We strive to push forward, by adding new materials, colors, form, and scale. There is a playfulness and spontaneity to this process. We enjoy helping you create your new living space, and that joy is reflected in the finished product. We feel that designing your new home is one of the most creative and rewarding aspects of life and this is why we do it.
Kinsey Architecture was formed on 1998 and has completed numerous residential and commercial projects, including construction and remodels. While specializing in custom residential design, the firm regularly welcomes commercial projects.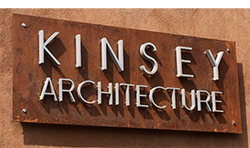 Known for exceeding our client's expectations with quality designs and management, Kinsey Architecture is one of Santa Fe's premier architects & builders.
Licensed Architect, State of New Mexico license #3388
Licensed Contractor, State of New Mexico license #87395